84X86MM(DKD)1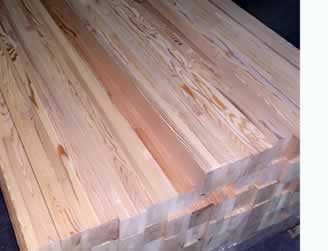 Larch Window Scantlings Characteristics(Features):

Species: Russia-Siberian larch and European oak
Specifications: 72X86mm(KDK)、84X86mm (KDK)、96X86mm(KDK);
72X95mm (KDK)、84X(95(KDK);72X115mm(KDK)、84X115(KDK);
96X115 (KDK)、2X145(KDK);84X145(KDK)、96X145(KDK);
72X86(KkK)、72X95(KkK);72X115(KkK)、72X145(KkK);
We also customize scantlings in other dimensions according to customers' requirements.
Water content: 13±2
Glue: applying to European D4 standard
Our Advantages

1.Geography. Our factory is located in Manzhouli, a boarder city that is closed to Siberia. That made us easy to get high quality siberian larch logs/lumber.
2.Experience. Nearly all workers in our factory have been working for over 5 years, some of them worked over 10 years. They know how to produce quickly but precisely. They foucs on every detail of quality.
3.Drying kilns. We have our own steam drying kilns, so we can accurately control water content of lumber. Water content is very important for scantlings.
4.Customize. Apart from ordinary specifications and quality, we can also produce customized specifications and quality.
Our philosophy
Honesty management, win-win cooperation, customer first, innovation and development, commitment to customers
FSC certification