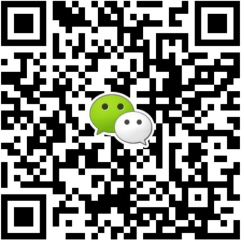 Add: No.707 LianMeng Road,Shijiazhuang,Hebei,China 050000
Tel: +86 153 50599845
Fax: +86 311 85341158
Email: info@baysource.cn
Skype: agrolee312
Whatsapp: +86 13266919026
Chilli
Chilli Pests

Targets

Solutions

bemisia tabaci
11% thiacloprid + 11% spirotetramat SC
450-600ml/ha
oriental tobacco budworm, aphids
4.7% lambda-cyhalothrin + 9.3% chlorantraniliprole CS
225-300ml/ha
White fly, thrip,aphids
10% cyantraniliprole SE
600ml/ha
9.4% bifenthrin + 12.6% thiamethoxam SE
300-600ml/ha
9.4% lambda-cyhalothrin + 12.6% thiamethoxam CS
75-150ml/ha
Chilli Diseases

Targets

Solutions

Powdery mildew,Fruit rot, die back, twig blight
23% Azoxystrobin SC
500ml/ha
50% Captan WG
1500ml/ha
25% Difenoconazole EC
50ml/100lt water
44.3% Kresoxim-methyl SC
500ml/ha
25% Tebuconazole WG
0.50-0.75kg/ha
11% Azoxystrobin + 18.3% Tebuconazole SC
600-700ml/ha
Leaf Spot ; Fruit Rot
50% Copper Oxychloride WP
2.5kg/ha
Anthracnose
53.8% COPPER HYDROXIDE DF
1.5kg/ha
Powdery Mildew
40% Flusilazole EC
100-150ml/ha
Dieback
70% Propineb WP
500 gram/100Lt water
Anthracnose &
Powdery Mildew
18.2%Azoxystrobin + 11.4% Difenoconazole SC
0.1% or 1 ml /
Liter water
Powdery mildew
Anthracnose
8.3% Azoxystrobin + 66.7% Mancozeb WG
1500gm/ha
250 g/l Fluxapyroxad + 250g/l Pyraclostrobin SC
200-250ml/ha
Chilli Weeds

Targets

Solutions
Annual weeds
48% butralin EC
2250-3750ml/ha
48% trifluralin EC
1500-2250ML/HA
Pendimethalin 38.7% CS
1500-1750ml/ha
Chilli Growth Regulate

Targets

Solutions
Growth Regulator
Alpha Naphthyl Acetic Acid 4.5% SL ( Na salt)


Triacontanol 0.05% EC
0.25ltr/ha
Triacontanol 0.05%w/w min. GR
25 kg/ha
Triacontanol 0.1% EW
0.25 Ltr/ha
gibberellic acid 2% + 6-benzylamino-purine 2% SL
2000-3000times
Chilli Nutrition
The life of pepper includes germination, seedling, and flowering, and the whole growth period is longer, requiring a large amount of fertilizer. According to the study, for every 1000 kgs of pepper produced, it needs to absorb nitrogen 3.5 ~ 5.4 kgs, phosphorus 0.8 to 1.3 kgs, potassium 5.5 ~ 7.2 kgs, calcium 2.2 ~ 5.0kgs, magnesium 0.7~3.0kg. The absorption amount of each nutrient element varies with the growth period. Generally, the nutrient absorption increases from the flowering result, and the nutrient absorption reaches the peak at the harvesting stage, especially potassium and nitrogen. The absorption intensity is high and the rate is high. It is easy to produce nutrient deficiency during the period and should be fertilized in time.

Capsicum fertilization differs depending on the type of cultivation. For open field cultivation, it is very important to apply sufficient base fertilizer. High-yield fields can be applied with 5-8 tons of high-quality organic fertilizer per 667 meters, and with nitrogen application of 5-7 kg and phosphorus 5~8. Kgs, potassium 8 to 10 kgs. 60% of the base fertilizer is turned over during the preparation of the ground, and 40% is applied at the time of planting. Capsicum top dressing is mainly carried out after the initial flowering period. When the diameter of the first fruit is 2~3 cm, it should be followed by 1~2 times of nitrogen fertilizer, and each time 667 meters of nitrogen is applied 3~4 kg.

When the short branch of pepper is increased, the fruit is flourishing, and the fruit is in full bloom. The topdressing should be repeated. Generally, 45% of the compound fertilizer is applied for 20 to 25 kg per 667 m, and the organic fertilizer is applied in combination with the soil for 1 to 1.5 tons. . In the future, apply a proper amount of fertilizer every time. The fertilizer can be applied to the water or sprayed on the foliar surface, so that the pepper can be continuously harvested and the flowering result can be continuously extended, thereby prolonging the harvesting period, increasing the yield and improving the quality.